The quadrasteer variant of the Dana 60 has 12 bolt holes instead of 10.  A standard gasket is shown on the right.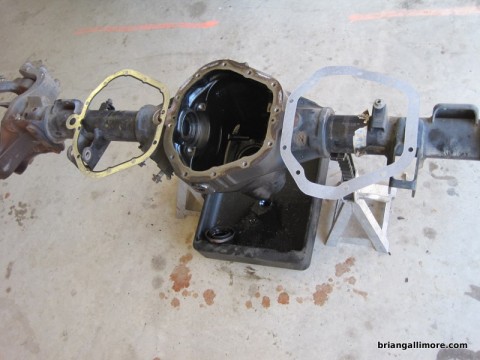 If you call a Dana Spicer dealer, they will want to know the "Bill of Materials" or "Build Number".  Mine is 606932-3.  This is  not a very common axle, it won't be in their database, and the dealer will have to call Dana directly to get you what you need.  Most likely, unless you spend lots of money with the dealer and they know you well, they will not be very helpful or friendly.  Such is life.  So far, I've found that everything inside the housing are normal Dana 60 parts, except the carrier.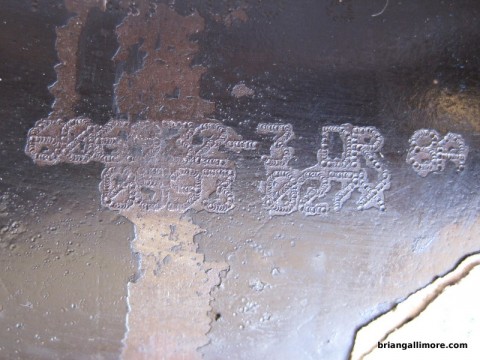 At some point they (Dana Spicer) stopped using the well-known number "60" to describe this axle.  The model number is 248.  This number is stamped into the housing in 2 different areas.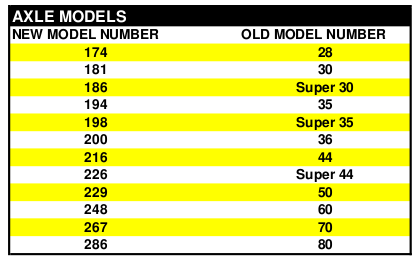 The original carrier is a Dana Trac-Lok positraction unit.  Since the axle is semi-floating design with c-clips that hold the inner axle shafts to the carrier, you can't upgrade to the stronger Dana Powr-Lok or a Detroit Locker.  I ordered a standard "3-series" Dana 60 Trac-Lok replacement, and I got a unit that was shorter than the one I pulled out of the axle.  It would require 3/16″ worth of shims to make it work, so I'm pretty sure it is wrong.  I haven't determined if the original carrier is a odd part, or the one shipped to me was wrong.
The carrier is available from GM (part number below).  Cost is $477 from your local stealership, or less than $300 on gmpartsdirect.com.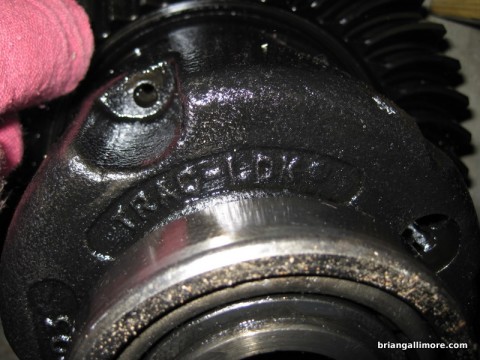 Axle shafts are the standard 35-spline "fat" type.  The quadrasteer axles use a CV-joint instead of the standard u-joint though.  Since the CV-joint allows axial movement, the inner shaft has to be secured to the differential carrier with c-clips.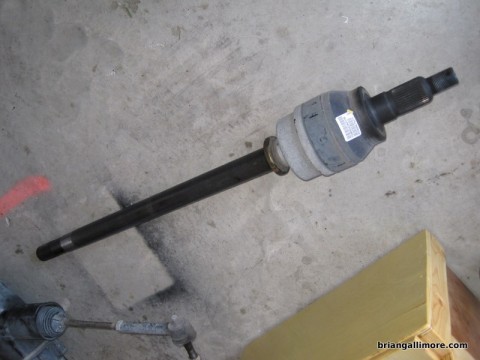 The pinion shaft is the standard 29-spline type.  Pinion preload is set using shims on this axle.  Some other Dana 60 axles use crush washers instead of shims.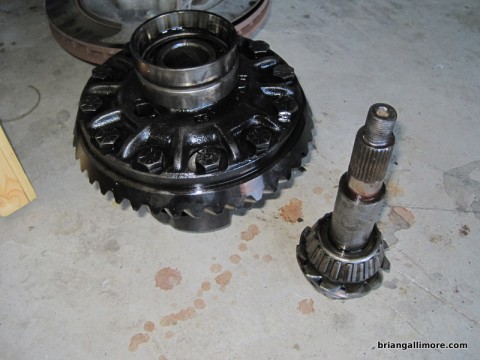 Lots of pictures and explanation of how to remove the axle and components are covered in other post I made about this subject.
Here is a low-resolution diagram from the GM parts catalog of the quadrasteer axle.  (image TC05-615)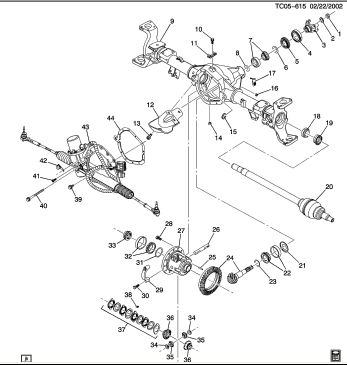 GM Part numbers:
1) 89026803 pinion nut
19) 26091741 outer seal
27) 26091711 Carrier (loaded with Trac-Lok posi) (Dana calls it the case) (Dana part number 50798)
33) 88936343 inner seal
39) short shoulder bolt (qty 11, there is one long bolt used also)
44) cover/steering assembly gasket
NOTE:  to see all my posts about the Dana 60 Axle, click here.