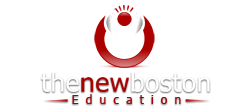 One of my personal goals is to teach myself how to program in java. After falling asleep while reading tutorials, I clicked on youtube and then found Bucky Robert's java tutorials. They are good. After going through the first 18, I clicked on his website thenewboston.org, and read this on the 'about' page:
I soon realized that these videos were something more than just another cat video on YouTube. They were a gateway to a higher education, for free. While Universities and Corporations were charging like crazy for people to receive an education, people could come and watch my videos and get the same information for no cost at all. I decided that this is the way it would be. An education should be free for everyone who desires one. It should not be a business. And quickly, that became my goal.
So, while most assholes who declare 'education should be free' really mean someone else should pay for a the bloated over-priced scam that is the state-run higher education system, this guy is actually doing it. He is educating people for free, at his own expense! Based on his youtube channel's stats, I'd say he is doing a great job of it too!
Hats off and many thanks to Bucky.  This type of action is the future.  Individuals providing, for free or near-free, what huge organizations provide for huge piles of money.  Doing it better, more efficiently, and more effectively.  Here is my favorite part:  He is doing it because he thinks it is the right thing to do, and (hopefully) he is making a living teaching what he loves to others.  By the way, rah rah free Internet (as in freedom).  Let's keep it that way!