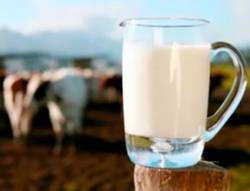 WI Judge to Zinniker, FTCLDF: No "Fundamental Right to Own a Cow, or Consume Its Milk… Am I Making Myself Clear?"
~ David Gumpert
Wisconsin seems to be one of the favorite places to live for socialists in the USA. Common thought is that you have a 'right' to other peoples stuff, but don't have a right to do as you please with your own property. (I guess the Declaration of Independence doesn't mean much to them)  Anyway, news like this is still surprising.  I hope the citizens of Wisconsin fight this judge and come to the side of reason and freedom.  I can't help but to think back to the commercial "California cows are happy cows" and think, yup, Wisconsin cows must hate living among all these liberal nutjobs!
Wisconsin Judge Rules No Right to Own a Cow or Drink Its Milk | Food Freedom.