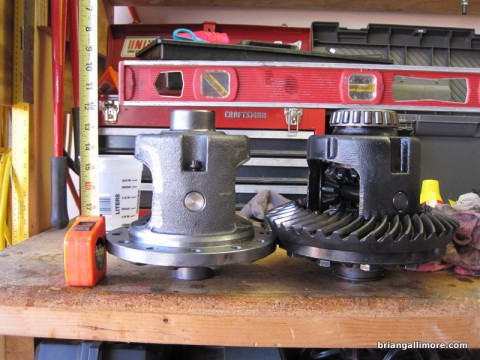 The new Dana Trac-Lok carrier I ordered doesn't fit.  (Supposed to be a standard Dana 60 component)  It is overall about 3/16″ shorter than the one that came out of the axle.  I didn't think that would be necessarily wrong, so I looked at the dimension between the carrier shim surface and the ring mounting surface.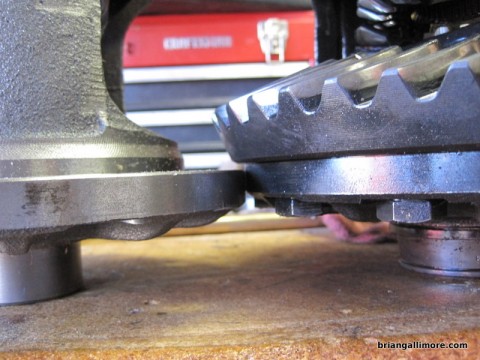 Original: 1.255″     New: 1.120″
Comparing the ring side edge of the carrier to the ring mount surface, I get:
Original: 2.266     New: 2.134″
Overall length:
Original: 8-18/32″ (8.5625)     New: 8-12/32″ (8.375)
Shim surface to shim surface:
Original: 6-1/2″ (6.5)     New: 6-10/32″ (6.3125)
This seems like it will take 3/16″ of extra shims.  I don't think this is right, that is a big hunk of shims.  I don't think I'm going to be able to finish this project today, I've gotta get the right carrier.  
NOTE:  to see all my posts about the Dana 60 Axle, click here.