Thursday morning I took Bryson to the ear doctor. The doctor recommended that we have tubes installed in both of his ears. I wanted to get it done as quickly as possible, since I was sure another infection was just around the corner. He was able to do the surgery this morning.
So, we were at the hospital at 7:30. Bryson was is a good mood, which surprised me because he is usually cranky until he gets his morning bottle. Amber is smart and brought toys for him, plus they had a wire maze thing there that kept him occupied for a while. I think we spent about an hour in the pre-op room, where the doctors and nurses were getting things ready.
They came and took him away about 8:30 and we went downstairs to wait. It was about 20 to 30 minutes and they called us back up to see him. As we walked in we could hear him screaming. He was pretty out of it, pissed off, scared, and didn't know what to do. He was very hard to get calmed down.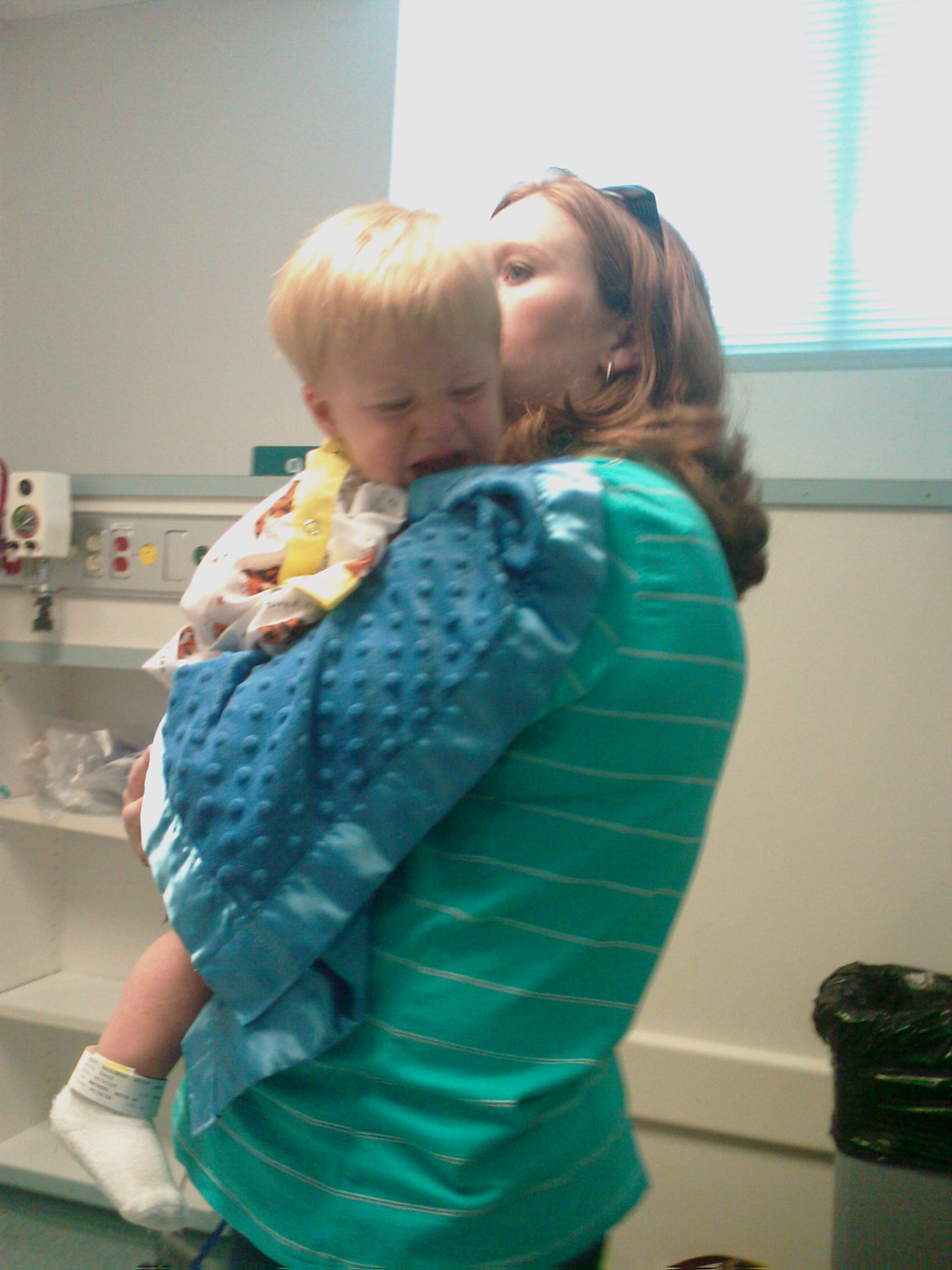 After another 20 to 30 minutes he was calmed down and took his bottle. He fell asleep on the ride home and slept until 1:30. He woke up in a good mood and was happy and seemed back to normal this afternoon!
Here he is playing in the dog's water bowl on the deck.
We have to put some ear drops in his ears twice a day and hold his head in one position for at least 60 seconds… this was not a good experience either.