I watched the Daytona 500 this weekend with neighborhood friends. Although I have never been a big race fan, I loved the excitement of this race, and was explaining this to the guys at work this morning. Well, I am now labeled "redneck". What's up with that?
UPDATE:
As expected, my cube neighbor has been busy with photo shop. I think I look pretty famous, what do you think?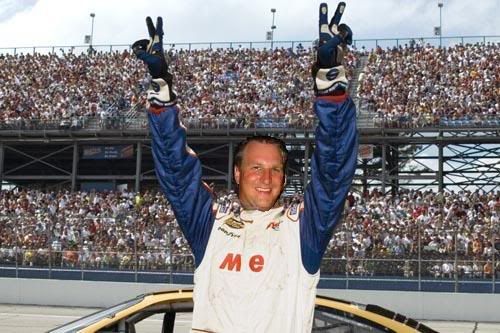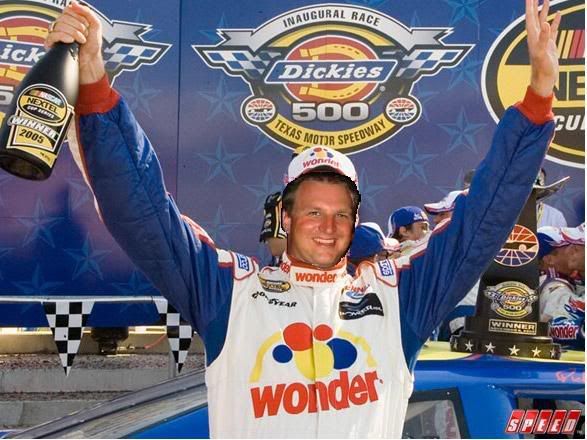 AND, there is "special meaning" to the fact that I am sponsored by Wonder Bread. See
this previous post
.