Here are a few pictures from our recent family trip to NASA in Houston.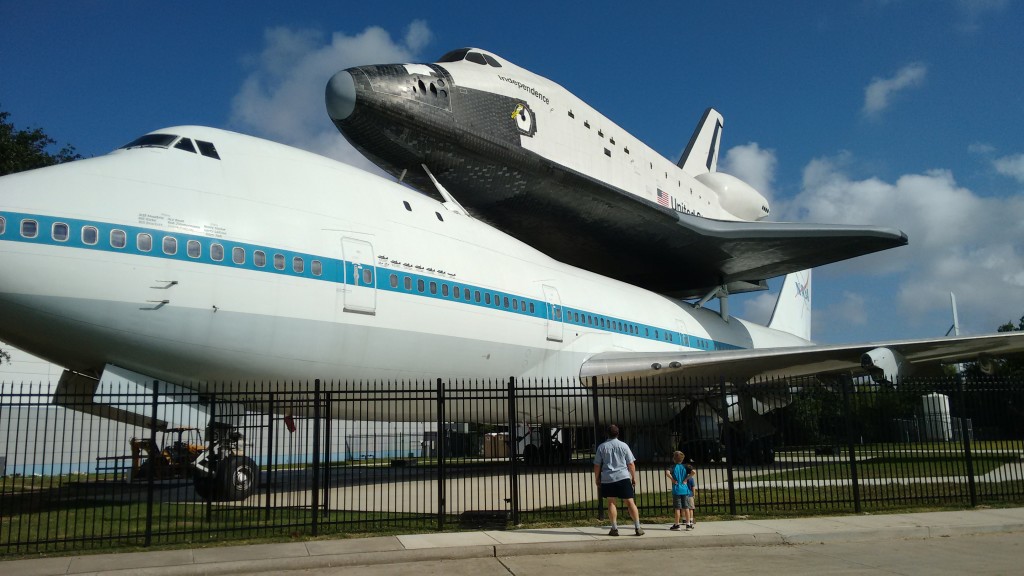 Boeing 747 with the Space Shuttle piggy backed on the top.  They are creating a new exhibit with this, which should be fun to see when it is complete!
One of the buildings on the tour is where they have a mock-up of the ISS and some of the new projects being worked on.
We got to tour the actual mission control room, which has been restored to what it was like 46 years ago, when the Apollo 11 mission landed on the moon.  I thought it was interesting to learn that the Apollo 11's patch didn't contain the names of the astronauts like all the others.  The reason is that Neil Armstrong said it took 400,000 people to complete the mission, and if all those names couldn't fit on the patch, he would rather have none of the names!
We walked around the huge three-stage Saturn V rocket.