Six months after we've moved in I'm finally getting to the task of setting up the playhouse we brought with us from the old house.  Side note:  Bryson told me this weekend he remembers going to someone's house and taking it apart and bringing it home, then adding more to it — so it has sentimental value now!  I wanted to connect the two playhouses together with some sort of bridge.  I finally decided on a simple rigid bridge is what I wanted.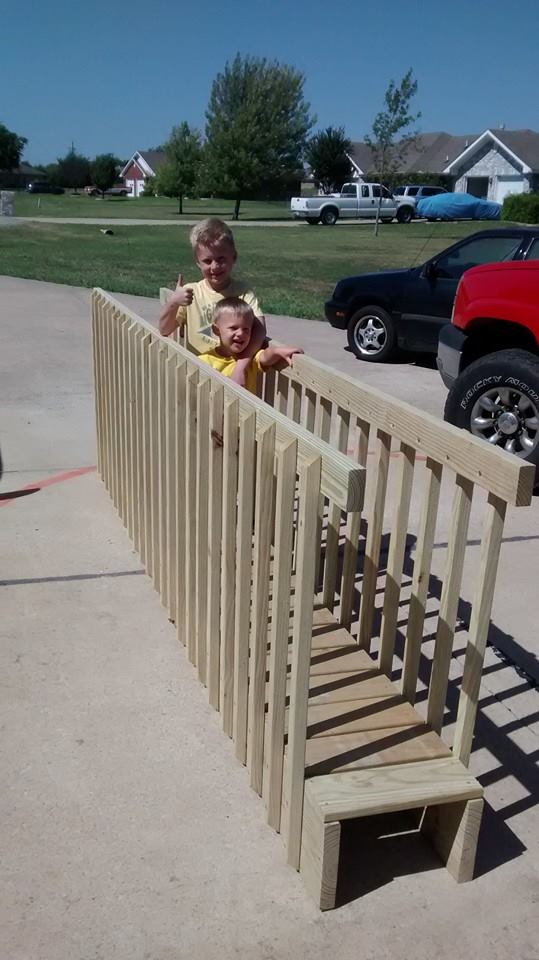 We built the bridge on the driveway using 2×10's as the joists.  Bryson was very helpful (for once) and couldn't wait to try it out.  Getting the bridge in position was a bit dangerous, but Amber and I managed to get it done by ourselves.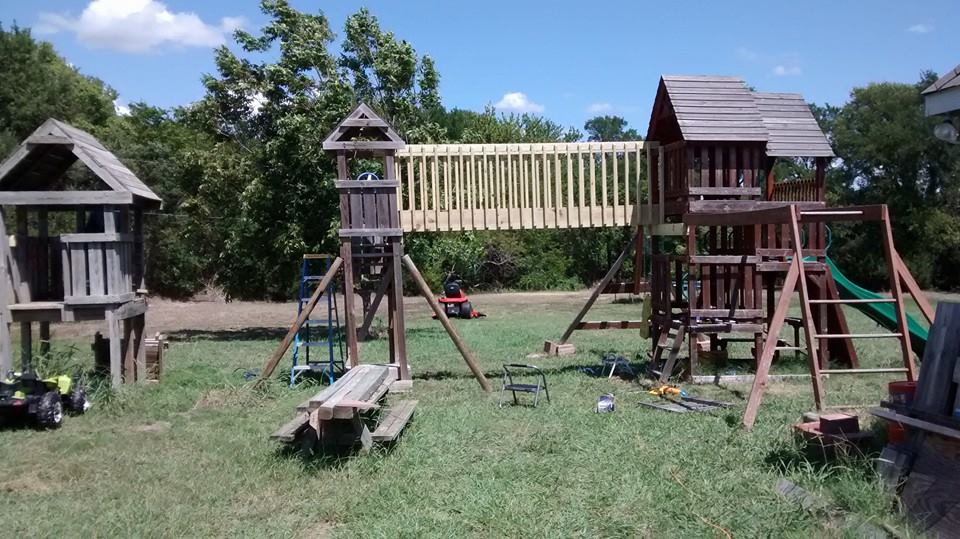 After the bridge was in place, we moved the playhouses around until we got them square and level.  Then we re-attached the slide and added the tire swing that was located in a tree.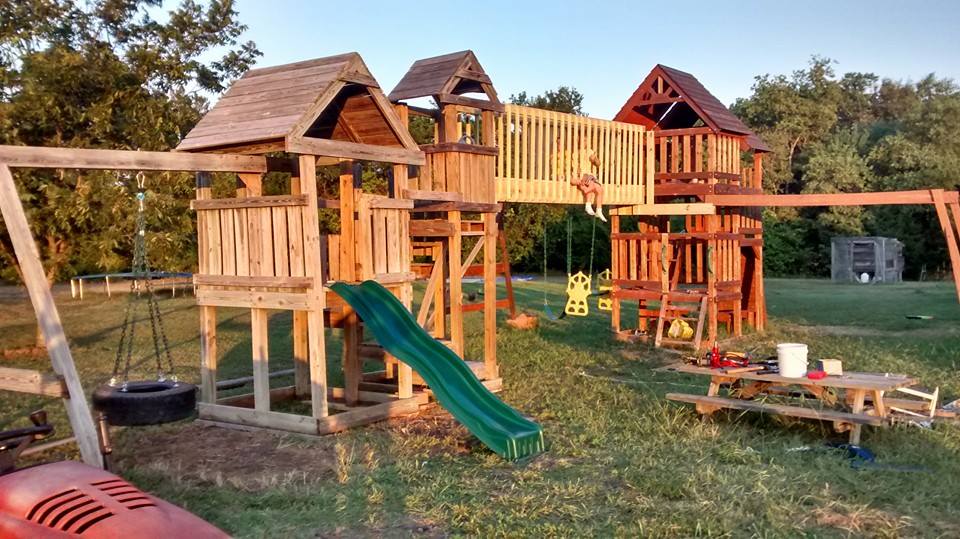 The boys love the bridge already.  The balusters are spaced far enough so they can hang their legs out.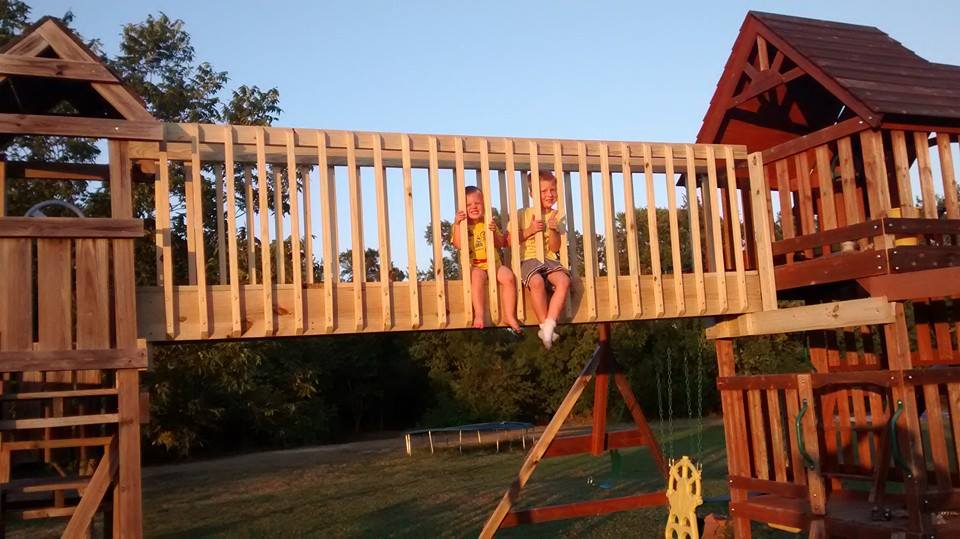 Bryson also requested an 'L' shaped bench to sit on and a chest to hide stuff in.  I combined both into this bench with lift-off seats.