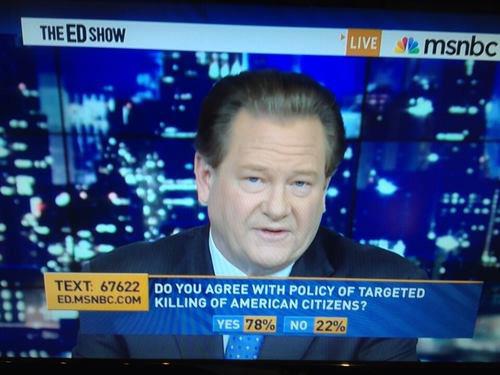 This was a topic on neo-con radio this morning too.  Turns out that most Americans are not actually opposed to killing lots of alleged evil people, they are just opposed to hearing about it and seeing it.  Totally cool with drone strikes.  There is no doubt in my mind what path we are headed down.  Our moral foundation is non-existent.
—

FIRST WORLD PROBLEMS READ BY THIRD WORLD PEOPLE – BRILLIANT!
—
At first I thought this was good because he criticizes BO, who is seated right next to him…. but I like it better because of the message.  This guy is right!

—
Humorous spoof on the Paul Harvey / Dodge commercial:

So God Made A Liberal…
—
This goes under the file of "shit that makes my head explode":
Lindsey Graham Urges Colleagues to Support Targeted Killing, Protect Obama From "Libertarians and the Left"
—
—
WOW! I started reading this because I heard he was pro-gun-control, pro-BO, etc. Fascinating and Strange stuff though. Lots of insight about what goes on at LAPD, and how many officers 'think'. It is pretty easy to determine the bias and still get a feel for what is going on…. not good! Protect the power, feed it, and you get rewarded. -|-
Christopher Dorner Manifesto (Uncensored) « –http://boywithgrenade.org/2013/02/07/christopher-dorners-manifesto/
Notice that versions of his manifesto is being published that have been edited to remove his political views, because they go against the typical liberal narrative  thus it is not politically correct: