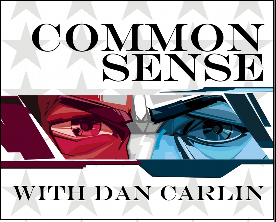 I hope every person who is in the business of education listens to the podcast below.  He gets in to the subject of how the education system will change quickly and leave many many teachers without jobs.
In Dan Carlin's Common Sense Show 246 "Pie in the Sky Cynicism" he discusses the topic "People aren't smart enough for democracy to do well".  "We are not able to deal with the pace of change."
Then he moves into possible solutions, which is where he gets in to the topic of how our current education system was designed, and what it was designed to do.  This is where he gets into something he has seen coming for a long time:  that technology will allow excellent educations to be obtained by anyone on earth for near zero cost.  This is the application of destructive innovation, and will result in most teachers (the ones that are not the best of the best) are going to be without jobs as they know it today.
This is the TED video that he refers to in the podcast:

alternate link to the podcast audio:
http://traffic.libsyn.com/dancarlin/cswdcc46.mp3