Here is what the differential carrier looked like while still mounted in the housing:

The ring-side bearing fell apart as soon as I took the carrier out of the housing.  Here are the bearings and the carrier.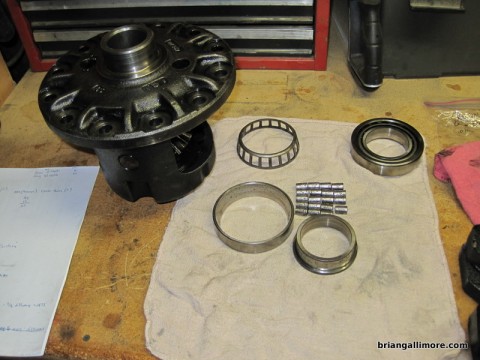 Close-up of the rollers.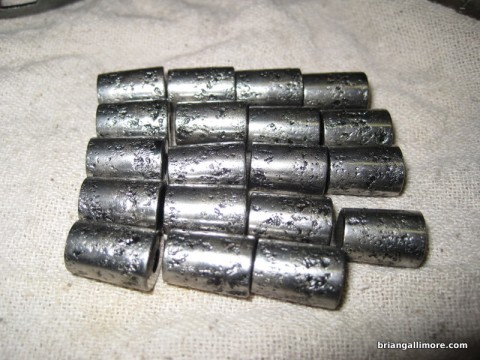 Close-up of the surface the rollers ride on.  (bearing cone)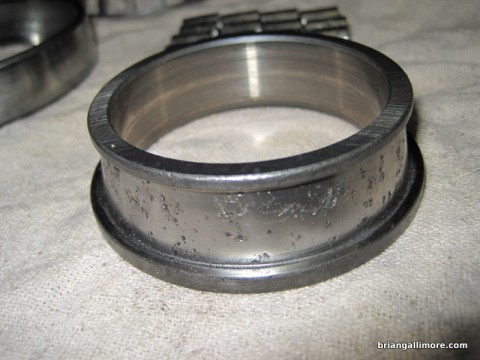 Close-up of the inside surface of the outer race.  (bearing cup)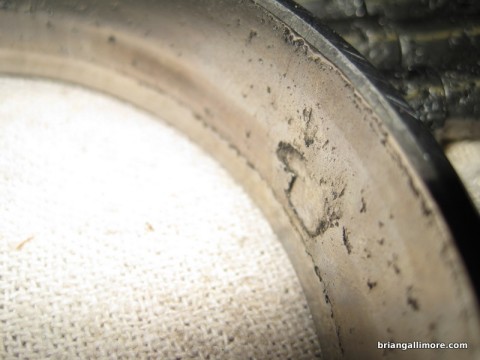 —-
After getting it all cleaned up, I found this area inside the differential housing was ground down.  I guess the carrier bearings were so worn that the ring gear bolts contacted the inside of the housing. (actually not sure this is damage)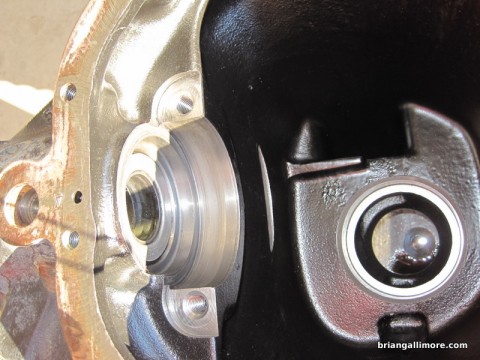 I did more reading this morning and found an article about what to look for when you are buying a used axle.  When I read the caption of this photo, the proverbial gears in my head started turning, and when I walked out to go look, my heart sank, I thought that this critical surface has in fact been ground down all to hell.  I would never be able to get the preload right since this will present an uneven surface to the bearing.  When I test-fit the carrier bearing outer races, they fit perfectly.  The grooves in the pictures match up to the chamfer/radius on the race.  Even though this looked wrong to me, I believe it is normal, the machining marks just don't look right.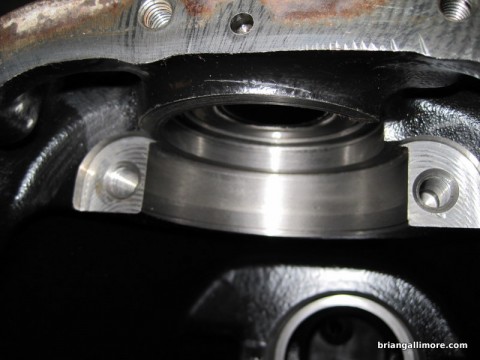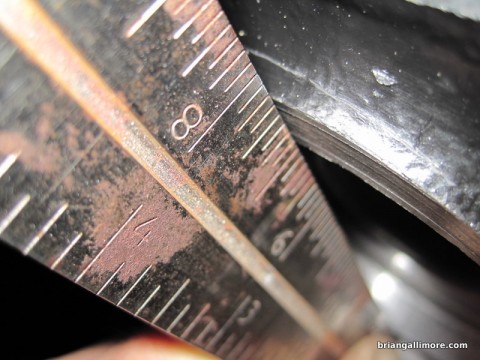 The ring-side surface is damaged too.  [update: I think it is normal, the machining is just rough]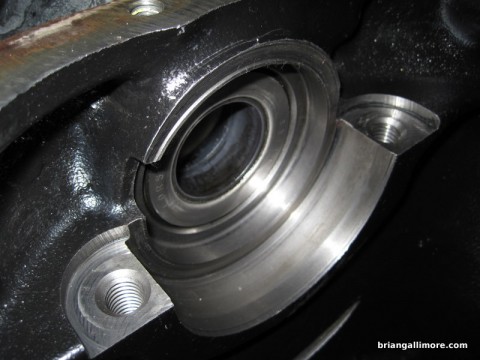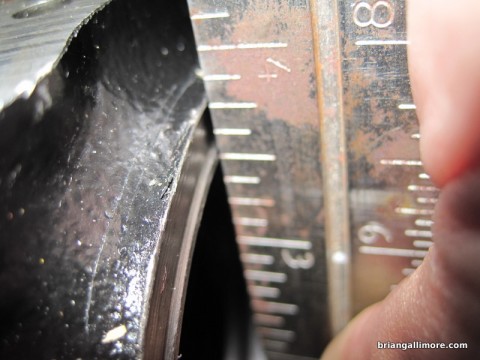 There was evidence that the outer race on the ring side spun.  I made a judgement call and determined it wasn't bad enough to scrap the axle over.  A knowledgeable mechanic friend told me I could use "Caterpillar™ Green Bearing Retaining Compound" to fix this if it was a problem.
NOTE:  to see all my posts about the Dana 60 Axle, click here.