Most of my weekend was spent cleaning out the garage.  We can probably park Amber's car in there again now.  I did a lot of organizing this time, which is time consuming and somewhat stressful for me.  Going through everything just reminds me of projects and things I want to get done.  I just don't have enough time!  I did add some more shelves to my workbench today.  Now, for the first time, I can see all my nails and wood screws without having to dig through boxes.  I installed a piece of all-thread in the middle to cut down on droop.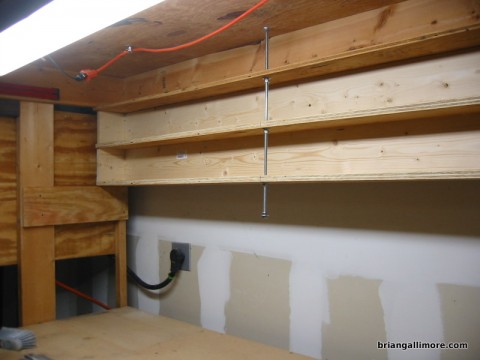 Here it is all loaded up.  Hey look, I even have room for more screws!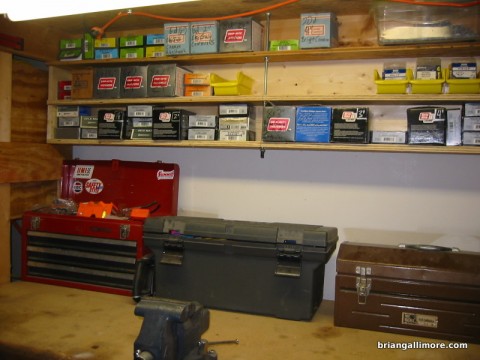 This is a picture of a little panel board I built when I lived in a rental house.  It gives me two 20A 120V circuits so I can run lights, fans, and tools all at the same time.  It also has 220V outlets for the compressor and a welder that I no longer have.  When I move, I just unplug it from the wall and I have it at the next place I live.  This is one of the most useful things I own!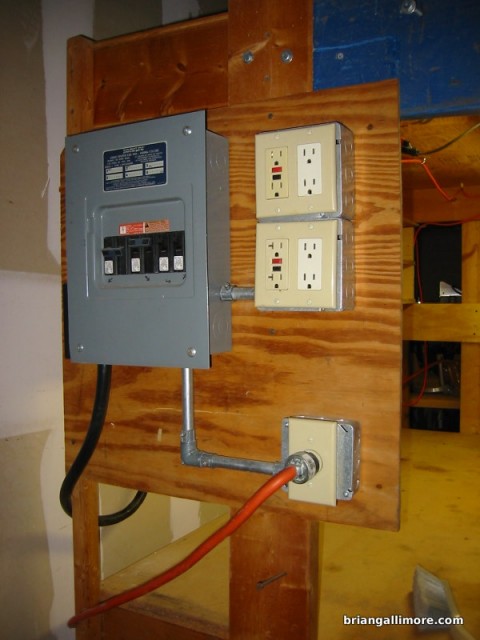 I have lots of 'stuff' stored on, under, on top of, and hanging on this workbench.  When I built it, I was trying to be cheap, but it has held up well and still serves me.  I just added a retractable air hose reel that I bought for 1/2 off.  I don't have all the fittings I need to plumb in up yet, but I can't wait to start using it.  Unrolling and rolling up long air hoses is such a hassle.