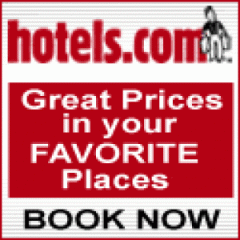 I recommend against using hotels.com, or any of the other third-party hotel-booking companies. Here is why:
1) You aren't able to cancel or change your reservation without hassle and/or fee/penalities.
2) You can't get credit on your normal rewards points accounts.
3) You pre-pay as soon as you place the order online. There is less incentive to make something right after they already have all your money!
The hotel clerk said they will gladly match whatever price you find online, just give them a call directly instead of paying the third-party.
That is exactly what I'll do, next time that is.
I just learned that hotels.com, hotwire.com, tripadvisor.com, and classicvacations.com are all owned expedia.com.
(hotels.com has not answered my email asking a simple question, and it has been 2 days now)