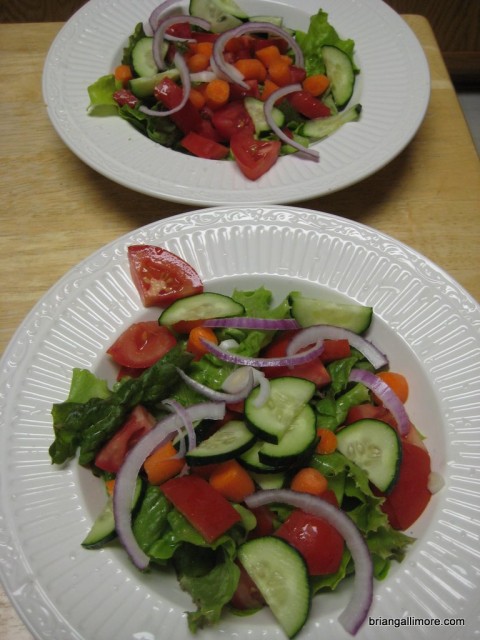 I hear that most of our food travels an average of 1500 miles to get to your plate.  Tonight, the spinach in the lasagna roll-ups and the lettuce in our salad traveled about 40 steps.  I know exactly what chemicals were used to treat this food: NONE.  It is pretty gratifying to see food you grew in your backyard on the table for dinner, so I thought I would share this with everyone.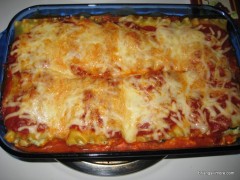 Amber says she really likes the improved flavor of the spinach as compared to store-bought!
Oh, and I'm celebrating the fact that I have a wonderful wife that can make such a delicious meal, and all I had to do was unload the dishwasher to get to enjoy it.