We took advantage of Southwest's $25 tickets and flew to Lubbock this weekend. Bryson was very impressed. Here we were at Love field.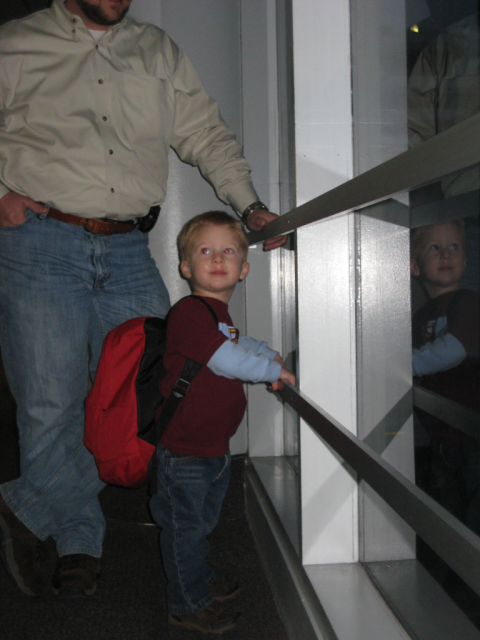 Buckled in and ready for pushback. The grin on his face says it all.

As soon as we took off, we were in the clouds.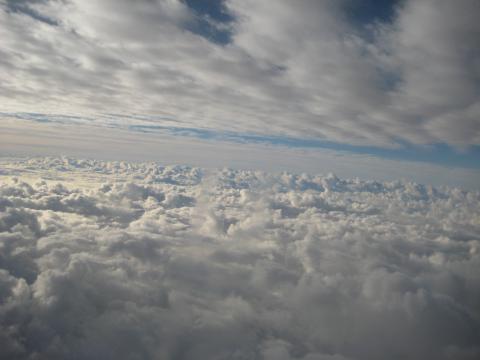 Waiting for our bags in Lubbock. George needed a chair to himself.