I didn't have anything to do today, what a nice change! I took Comet to the vet to see about his ear problem, I took care of Bryson this morning while Amber went and did her errands, I caught up on sleep, and I made a trip to Harbor Freight Tools in Richardson. My main goal was to get a wheeled cart to put tools on while I worked on the car… but I found many other things I thought I needed, and the price was right.
Bryson "helped" me put the cart together. 64 bolts and nuts? It took me an hour to assemble!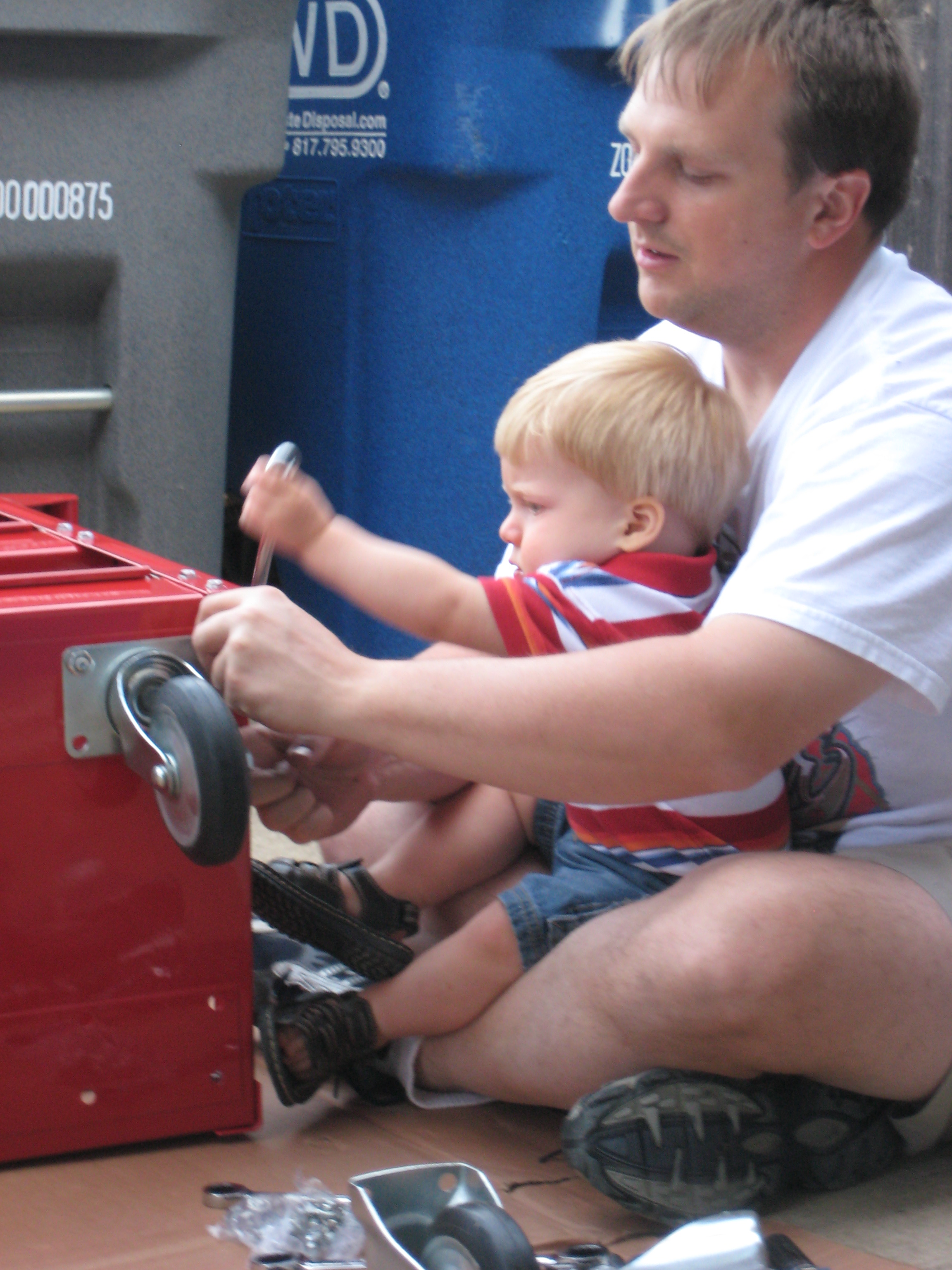 I thought that this looked so good, I needed to take a picture to share with everyone. Mom is visiting this weekend, so she's been getting lots of Bryson time.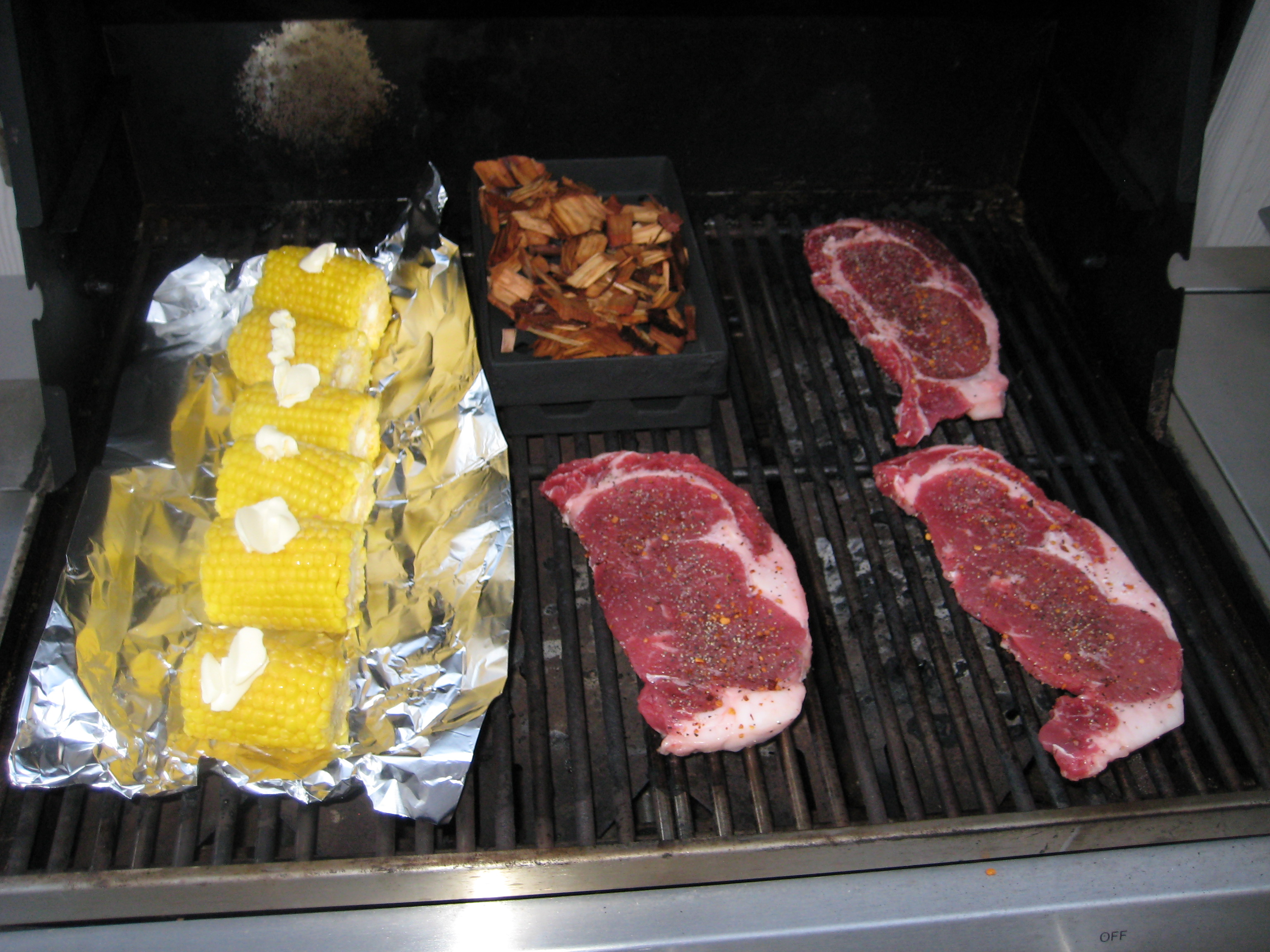 Comet and Dasher thought it smelled good too.