I've been starting to think about what I'll need to make running waste vegetable oil work. I figured having some decent-sized tanks would be handy in case I happen to find a restaurant that has more oil to give away than my car's tank can hold. Dave found a great deal on craigslist for once-used metal 55-gallon barrels with bungs for $5 each.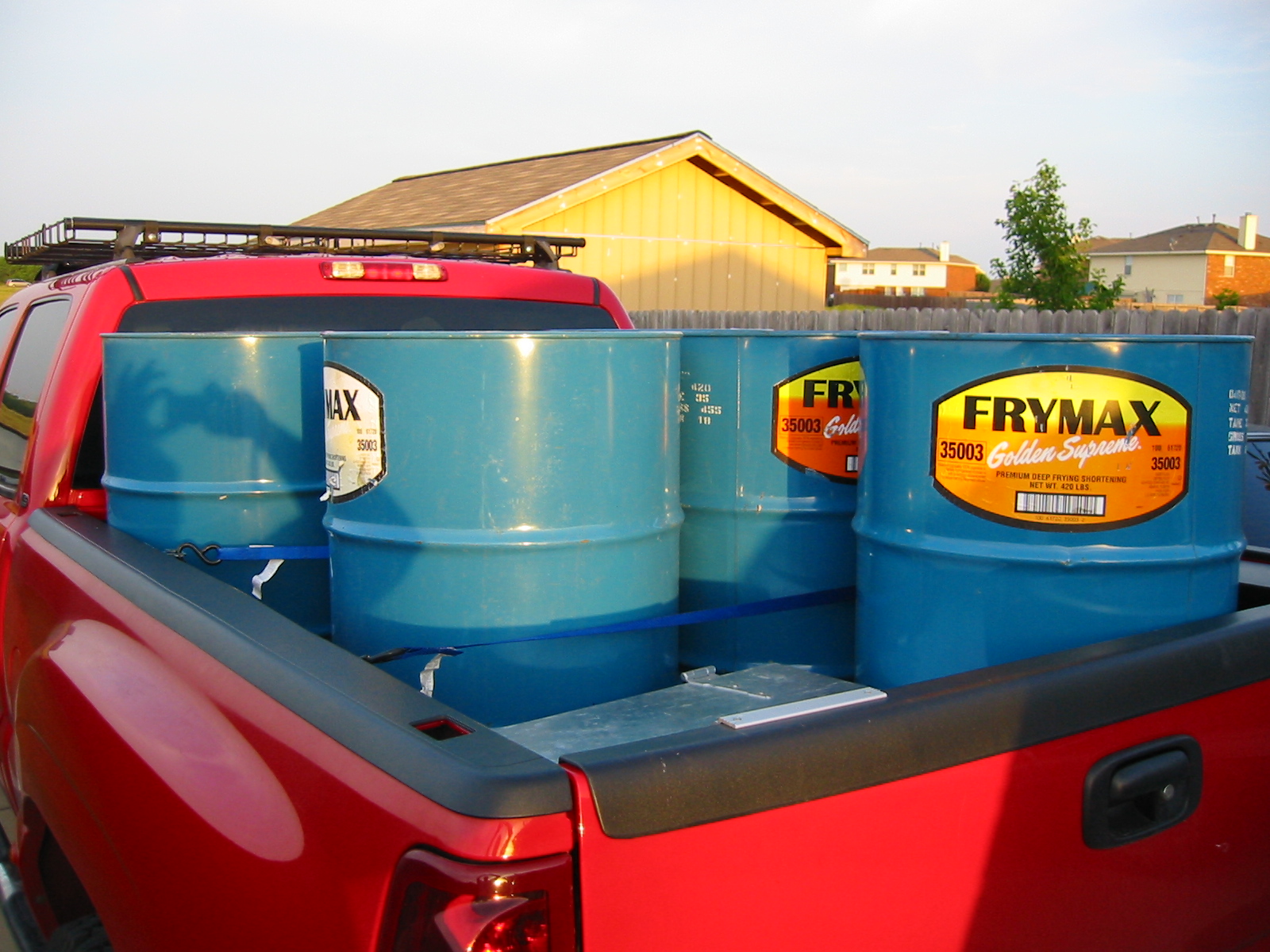 I figure I'll have one to store ready-to-go, filtered oil in, one as a bulk storage, and two I can haul to sites to collect large amounts of oil in as needed.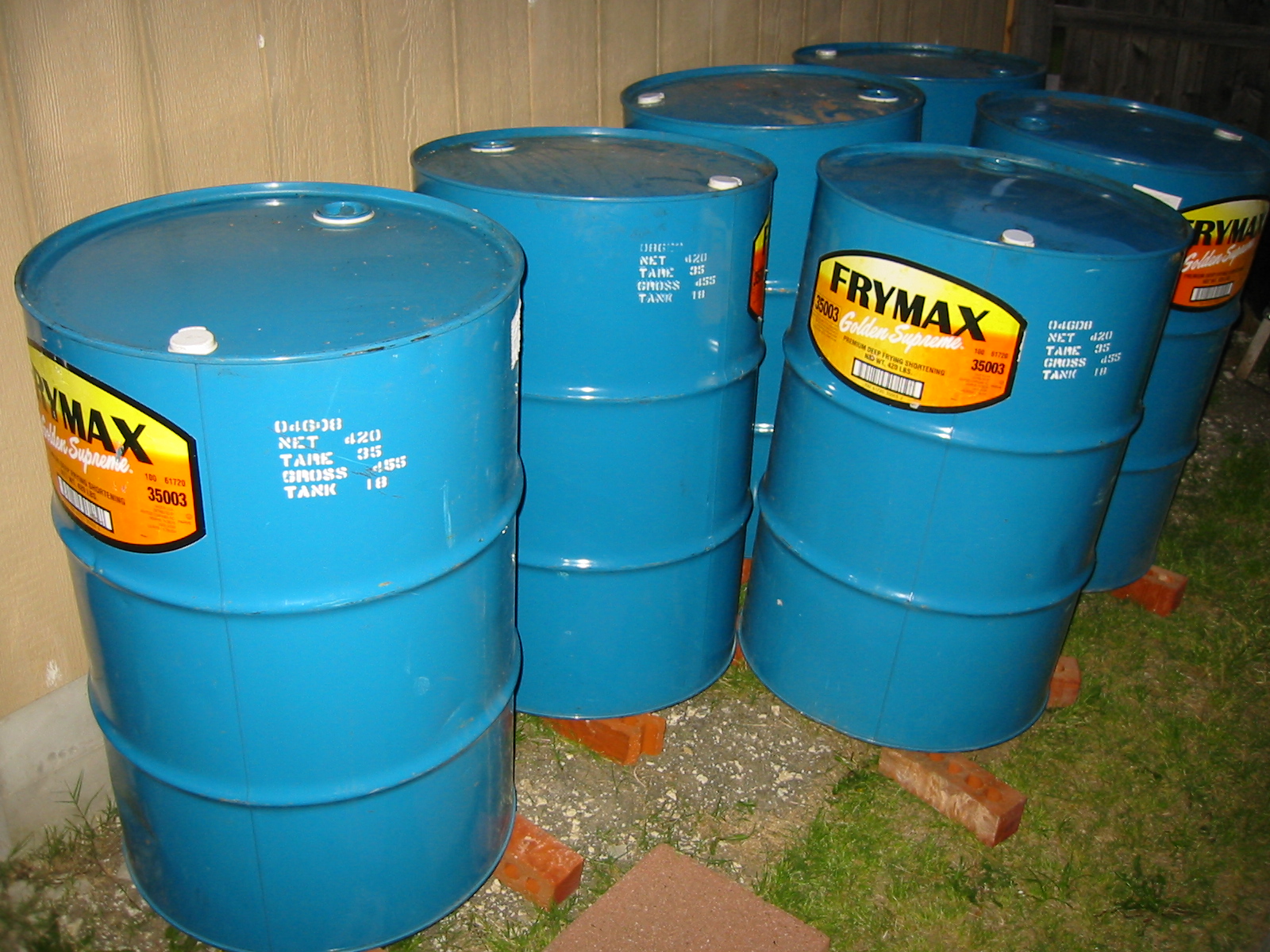 I need to find a decent pump and filter setup now.