I moved over the rocks by the water hose and made a concrete wall that will both hold the bricks in, and the rocks on the other side.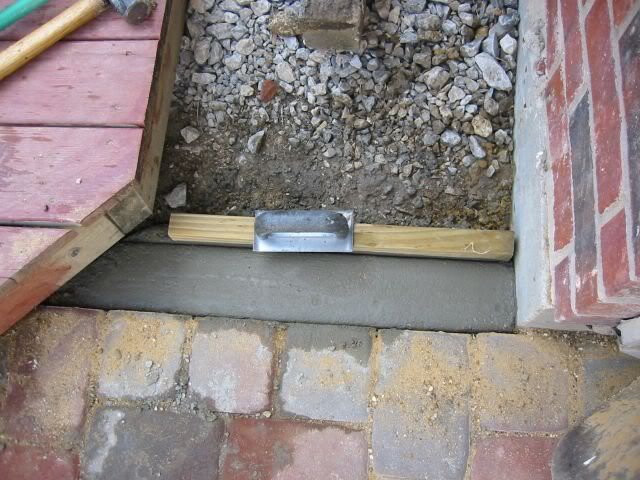 I had to take some of the deck apart, then build up a concrete edge that will keep the bricks stable.

OOPS, I "mis-overestimated" the amount of material I would need… another trip to Home Depot for a return. (I have loaded or unloaded these bricks 4 times now!)

Dasher was a big help! I think he likes his deck.